Shopware is named a Visionary in the 2023 Gartner® Magic Quadrant™ for Digital Commerce. The Magic Quadrant evaluates vendors of digital commerce platforms to help application leaders make informed decisions.
Have you heard about our newest integration?
We're excited to announce our latest e-commerce platform integration, Shopware! Complementing Shopware's open commerce platform, Diller's powerful loyalty and communication platform offers a seamless integration to help Shopware users enhance customer loyalty and rewards. Elevate your customer experience, drive repeat purchases, and boost sales with Diller® for Shopware.
Shopware LinkedIn October 24th 2023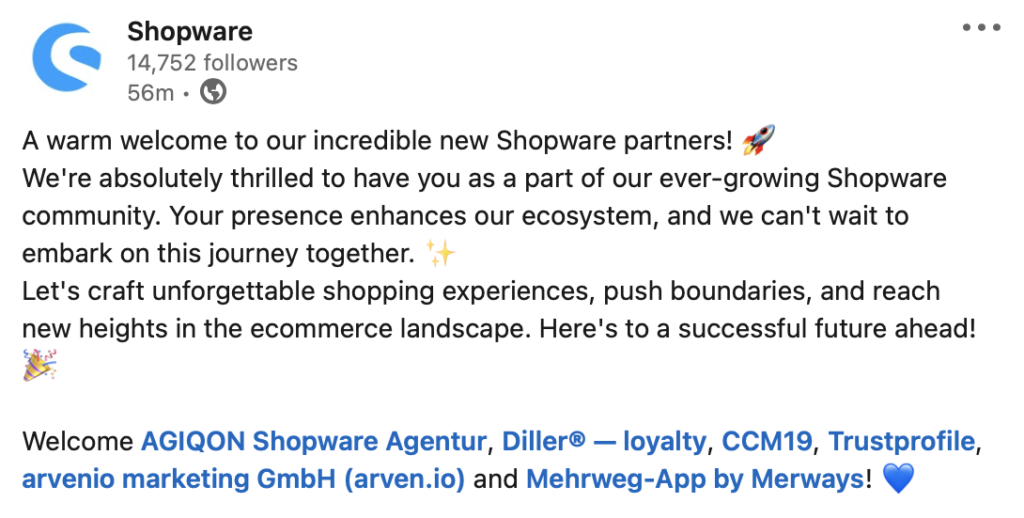 Have any questions? We'd love to hear from you.
Kontakt oss